Since 1963 our general contracting firm has served the Lakes Region and the Mount Washington Valley. Working with homeowners, business owners, the State of New Hampshire, and local municipalities we have proudly put our name on some of the finest buildings and improvements in the area.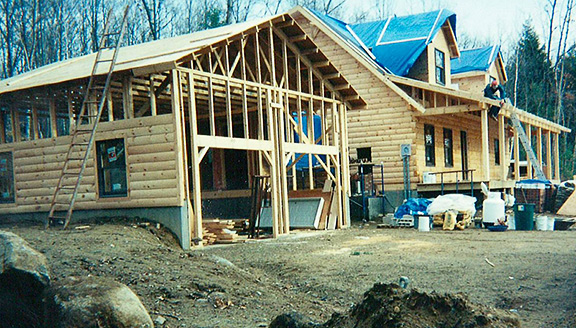 Residential Site Work
From the beginning we have been working with residential customers throughout the Mount Washington Valley and Lakes Region. No job is too big or too small.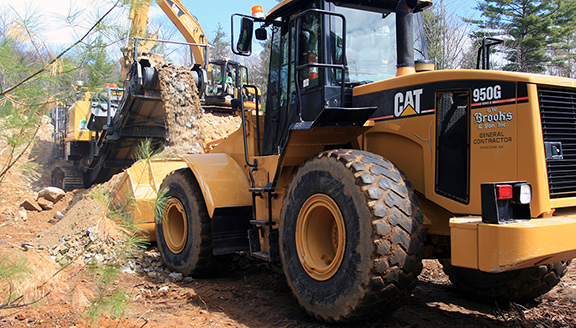 Trucks and Equipment
Whether it be a small house lot or a large road reconstruction project we have the equipment.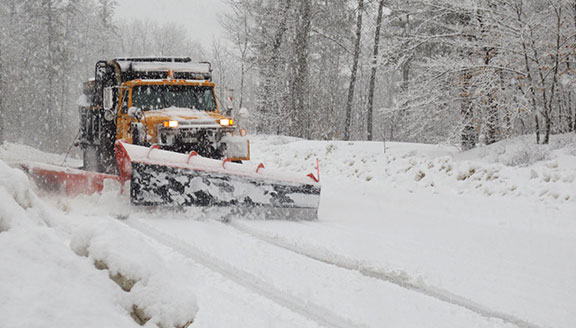 Winter Maintenance
With a fleet of plow trucks, sanders, loaders, and dump trucks we are able to handle small residential driveways as well as commercial, municipal, and private properties.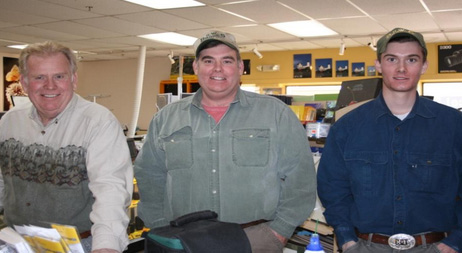 Founded by G. Wendell Brooks in 1963, his grandson Scott Brooks Jr. is actively leading the firm into the twenty-first century.
The crew did an outstanding job! We checked the progress daily and always saw the work that was accomplished each day. We never once saw any one standing around, they were always busy. In fact, when we offered them popsicles one particularly hot day, several of them refused because they did not want to stop in the middle of the jobs they were doing…We were quite impressed with the crew's professionalism.

Jack and Cindy Miller,

Places Mill Road Bridge Reconstruction
Thanks you all for a job well done! I continuously get compliments on the project and requests to continue with Phase III.

Frederick Moody - Interim Town Manager, Town of Littleton,

Littleton Riverwalk Phase II
State's Landing Beach – Landside Improvements Project, Moultonborough, NH
Whittier Street Sidewalk Improvements, Dover, NH
Lee Mills Landing Retaining Wall, Moultonborough, NH
Residential Site Work Projects, Freedom, NH & Ossipee, NH